A brand new website which allows you to register and manage your NHS provision of TENA products.
Once you have logged into your account you will have access to all the below features:
View when your order is due
View your account information and order details
Choose a delivery date that suits you
View/amend your delivery instructions
Add multiple accounts if you currently activate for more than one user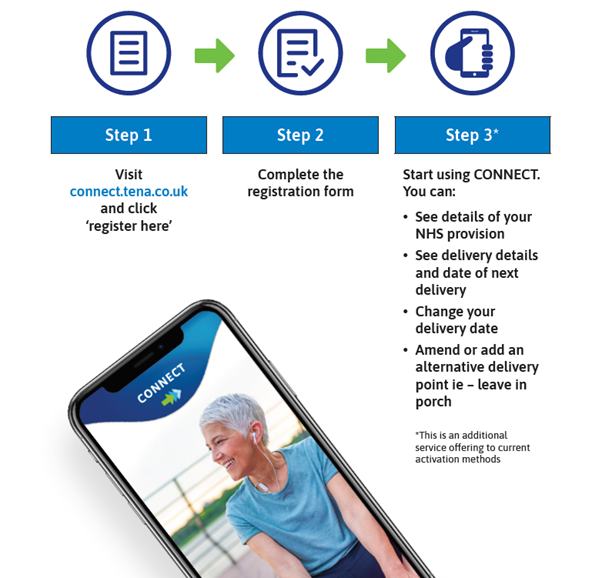 Click here to register for CONNECT
Update your Contact Details
Please click on the button below to update your email address, alternative delivery point or telephone number on the TENA system. Please note you will need to supply your personal Patient Id number for us to identify your record.
By providing your email address you will be able to receive a 2 hour delivery window.